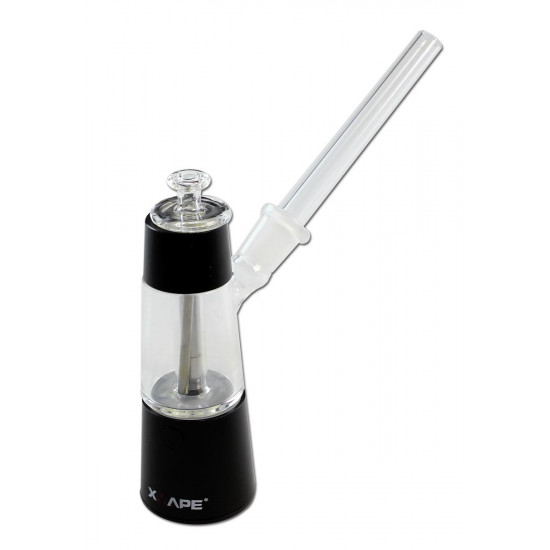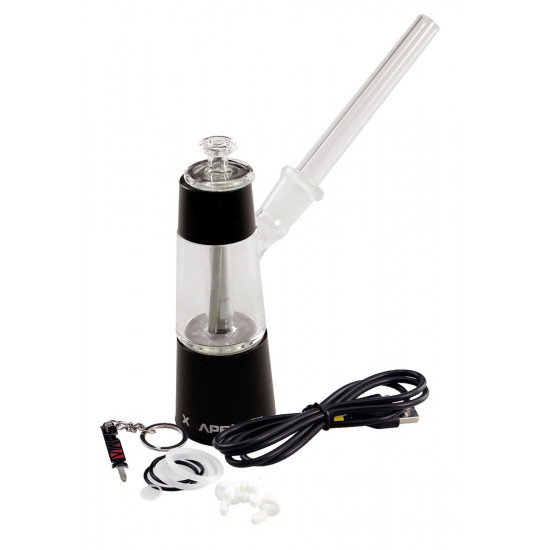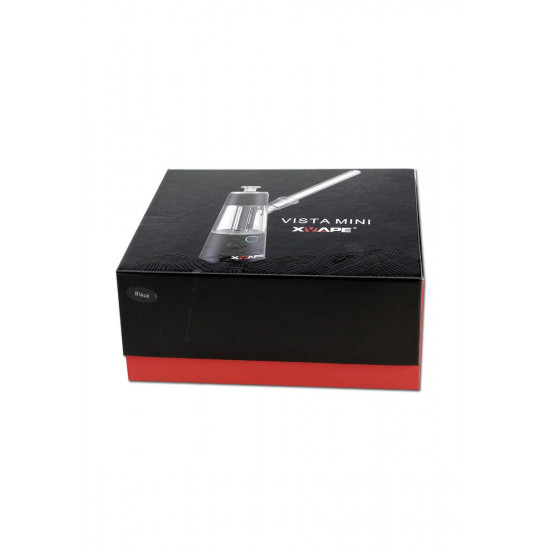 XVAPE 'Vista mini' E-Nail
This product qualifies for free shipping
XVAPE 'Vista mini' E-Nail
The 'VISTA MINI' by 'XVAPE' is a portable vaporizer for concentrates like oil and wax. You could also say, it is a portable electric dab rig. The 'VISTA MINI' is perfect for dabbing on the go because you can even charge the battery wirelessly. You only need a special charger (QI) which is available in every electronic retail market. This makes it very easy to dab outside in nature. And, of course, the oil nail does not need to be heated with a jet burner, as it gets heated automatically and electrically. And then is the 'VISTA MINI' so small that it can be transported extremely well!

There are three preset temperature levels: 280° C, 350° C und 400° C (536° F, 662° F and 752° F). Our tests showed that the average temperature level is highly recommended as there is good vapor development while the taste is very pleasant. Higher temperatures produce fuller steam, but at the expense of the taste.
Of course, the performance of the 'VISTA MINI' is outstanding. The produced steam may not be quite as fat as with manual oil rigs, but this does not detract from the effect. And the vapor tastes particularly aromatic and is pleasant to inhale. It is even more pleasant when the removable glass bubbler is filled with water (please note the markings) because this cools the steam for the smooth, not scratchy enjoyment.
The atomizer (the heating element or the evaporator) which is a wear part sooner or later needs to be swaped depending on the intensity of the use, can be very easily replaced. Careful cleaning (which is very easy with the 'VISTA MINI') after every dab session prolongs the life span of the atomizer. Features such as automatic safety shutdown after 60 seconds of inactivity and memory function, the big 'Mini' also has. In addition, the dabbing vaper can be pleased with many accessories, for example a carb cap made of glass which can be attached to the device, and a clamp for attaching the mouthpiece.
Scope of Supply
1pc manual de, en
1pc 'XVAPE' 'VISTA MINI' e-nail
1pc 2,000mAh lithium polymer rechargeable battery
1pc micro USB cable
1pc glass water bubbler
1pc heating chamber
1pc glass mouthpiece
1pc glass carb cap
1pc clamp for SG 14
1pc c-tool1pc funnel1set O-rings