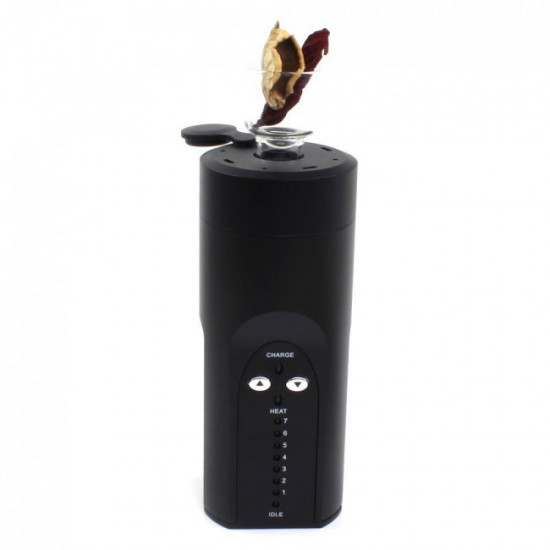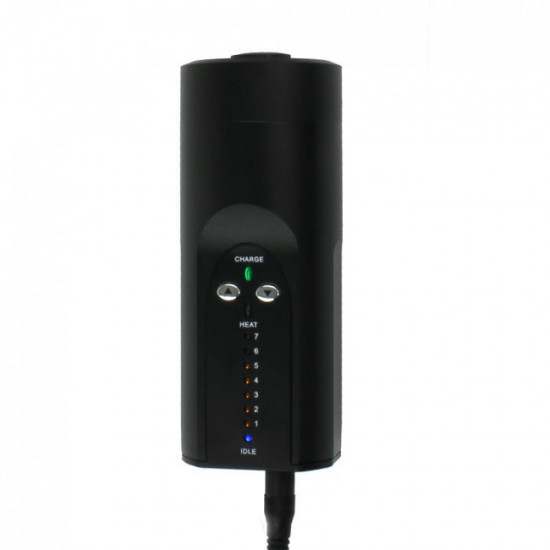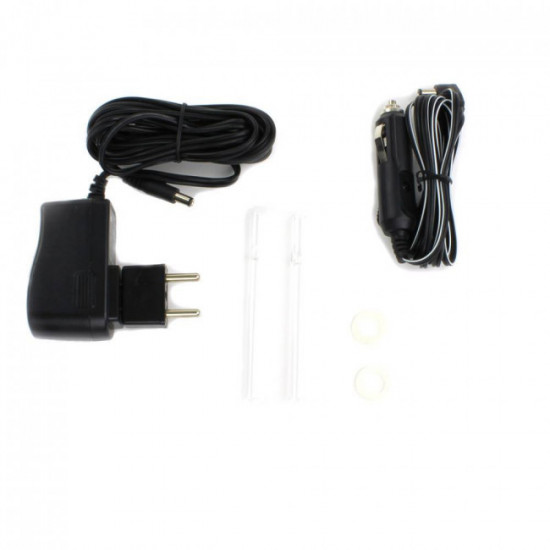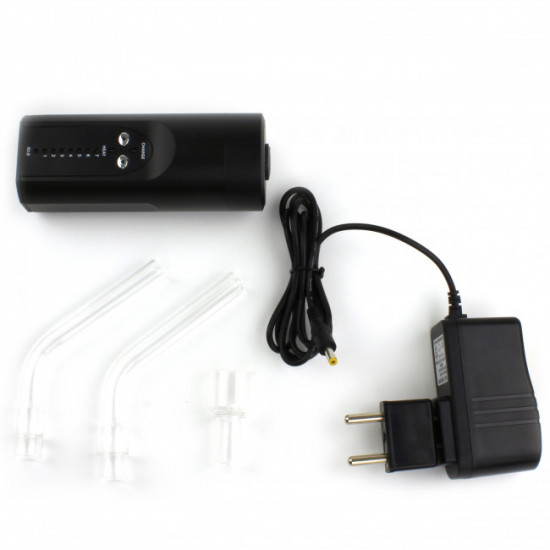 Solo Vaporizer black
This product qualifies for free shipping
Solo Vaporizer from Arizer

Highlights

very precise temperature setting
detailed german manual



Description

The Canadian company Arizer Tech has now after their two tabletop vaporizers, the Extreme-Q Vaporizer and the V-Tower, a new portable device on the market, the Arizer Solo Vaporizer. The Arizer Solo Vaporizer is a particularly high-quality and handy portable vaporizer that weighs only 220 grams, is about 11 cm high and 4.5 cm wide. It is the first portable device that can vaporize herbs and essential oils for inhalation as well as vaporize them into the air via the fragrance lamp attachment.
Although it is a small portable device, the Arizer Solo Vaporizer thus represents a full-fledged aromatherapy device. The Arizer Solo Vaporizer is made in Canada from the finest materials. Like the Extreme-Q vaporizer, the Solo has a durable ceramic heating element and a glass herb chamber. It is powered by an included lithium battery that charges for about 4 hours. After that, the Arizer Solo vaporizer can then be used for about 3-4 hours. The Solo is ready to use after about a minute and a half and has an automatic shut-off feature. After 12 minutes of continuous use, the device shuts off for safety, but can of course continue to be used by turning it on again. This is of great advantage as it prevents overheating due to accidental forgetting.

The last temperature setting used is saved and automatically restored. Unlike many other portable devices, the temperature of the Arizer Solo can be adjusted in 7 steps. This is also necessary to fully utilize this high-end device. On the one hand, this ensures that the user can vaporize his herbs in the Arizer Solo Vaporizer with maximum efficiency, on the other hand, only with variable temperature settings, the many different application possibilities can be fully utilized. In the Arizer Solo Vaporizer, oils can be dripped onto a cotton cloth and vaporized, potpourris, herbs and flowers, as well as scented stones, citronella wax or scented pellets can be vaporized. It is possible to experiment with the temperatures on the Arizer Solo Vaporizer to achieve the most individually comfortable vapor density.
The individual levels correspond to the following temperatures: 1 - 50°C, 2 - 185°C, 3 - 190°C, 4 - 195°C, 5 - 200°C, 6 - 205°C, 7 - 210°C. In our opinion, the Solo Vaporizer from Arizer is currently the highest quality portable device. If you are looking for a durable handheld vaporizer with a particularly long service life, variable temperature settings and a wide range of applications, and are not afraid to spend a little more, we recommend the Arizer Solo.

Scope of delivery

1x Solo Vaporizer from Arizer (black or silver)
1x latest version with 3 years warranty
1x Solo Vaporizer Micro Heater with Lithium battery
2x Solo Vaporizer mouthpiece
1x Solo Vaporizer herb chamber
1x Solo Vaporizer glass potpourri pot
1x Solo Vaporizer power supply with DE plug
1x Solo Vaporizer German manual